BMF Meal Packaging Event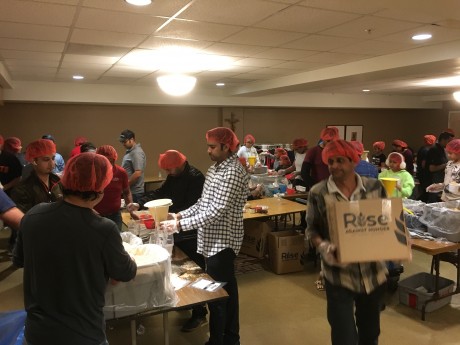 In an effort to help those less fortunate, BMF is organizing a community service activity. With the help of the BMF community and Rise Against Hunger we will be putting together a meal packaging event. We will be packaging over 60,000 meals that will be sent overseas to help children and adults in developing countries.
We need 100+ volunteers and about $16,000
It will be a way for us to not only help out in the community but to also teach the kids about giving to others.
CLICK HERE TO LEARN MORE OR TO DONATE
Event On: 02/29/2020
Event Location: 797 Redwood Shores Parkway, Redwood City, CA 94065
Event Time: 12:00PM to 4:00PM (Set Up at 11:00AM)
Event Price: $0.00
Contact Us About This Event
Please provide us your contact details and inquiry below and a member of our staff will reply to your message in a timely manner.
Contact Information: